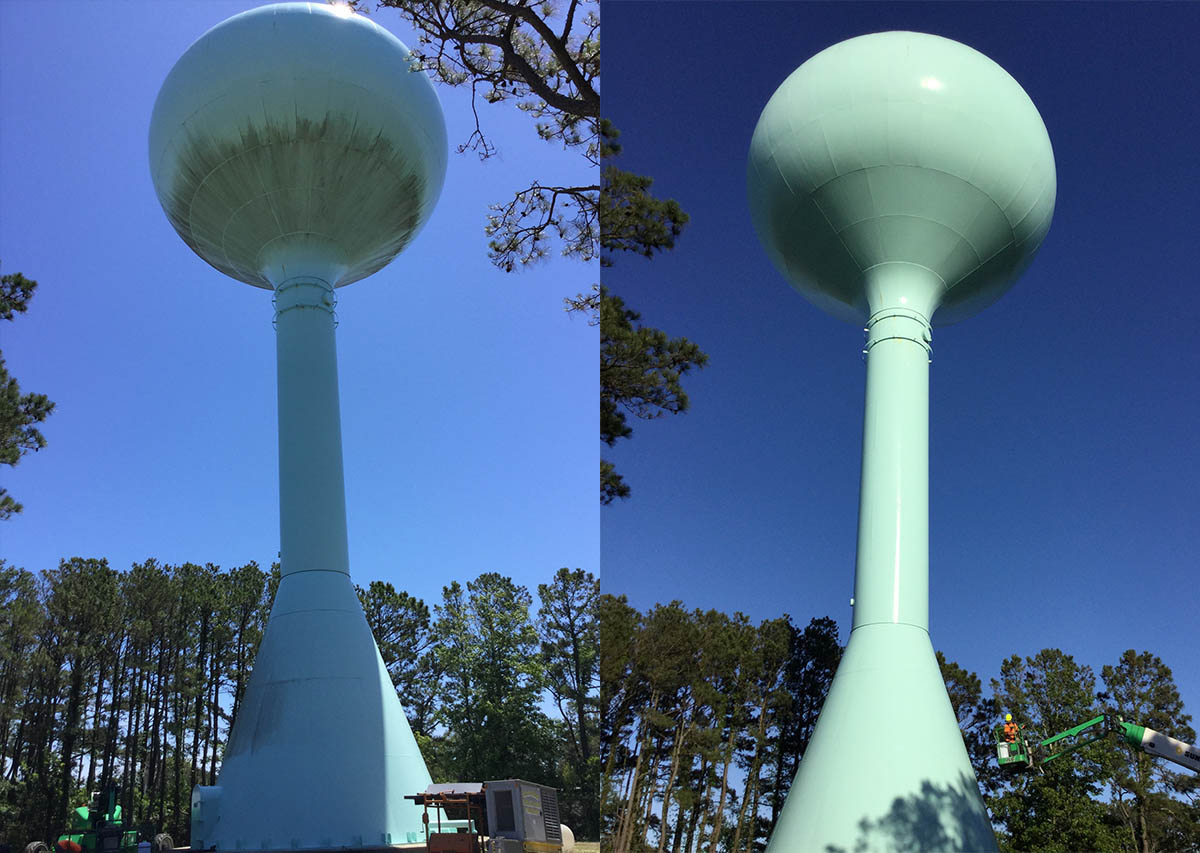 What you can expect
We always consult with engineering companies and paint manufacturers to ensure all safety and proper cleaning methods are applied by their recommendations.
With our pre-soak system of biodegradable cleaning agents and an application of anti-mildew inhibitor after the cleaning, water tanks can stay free of mildew stains for 3 to 5 years depending on the tank's surrounding atmosphere.
Service & Performance Features:
Completely 100% frictionless.
No cables, wheel baskets or fancy hanging devices that rub or scratch the tank's painted surfaces.
Only qualified products and the safest Soft Wash methods are used on every job performed.
Our employees are trained with the products that we use by attending our educational and supplier support classes.
FACT:
Cutting edge knowledge, 100% frictionless
procedures, and a 3-step cleaning and flushing
process combine to achieve a very important goal:
To Save The Paint & Clean For Less!
CALL US AT 800-804-7517 FOR A FREE QUOTE

Or contact us with the form below with your water tower needs
and we will get back to you as soon as possible.