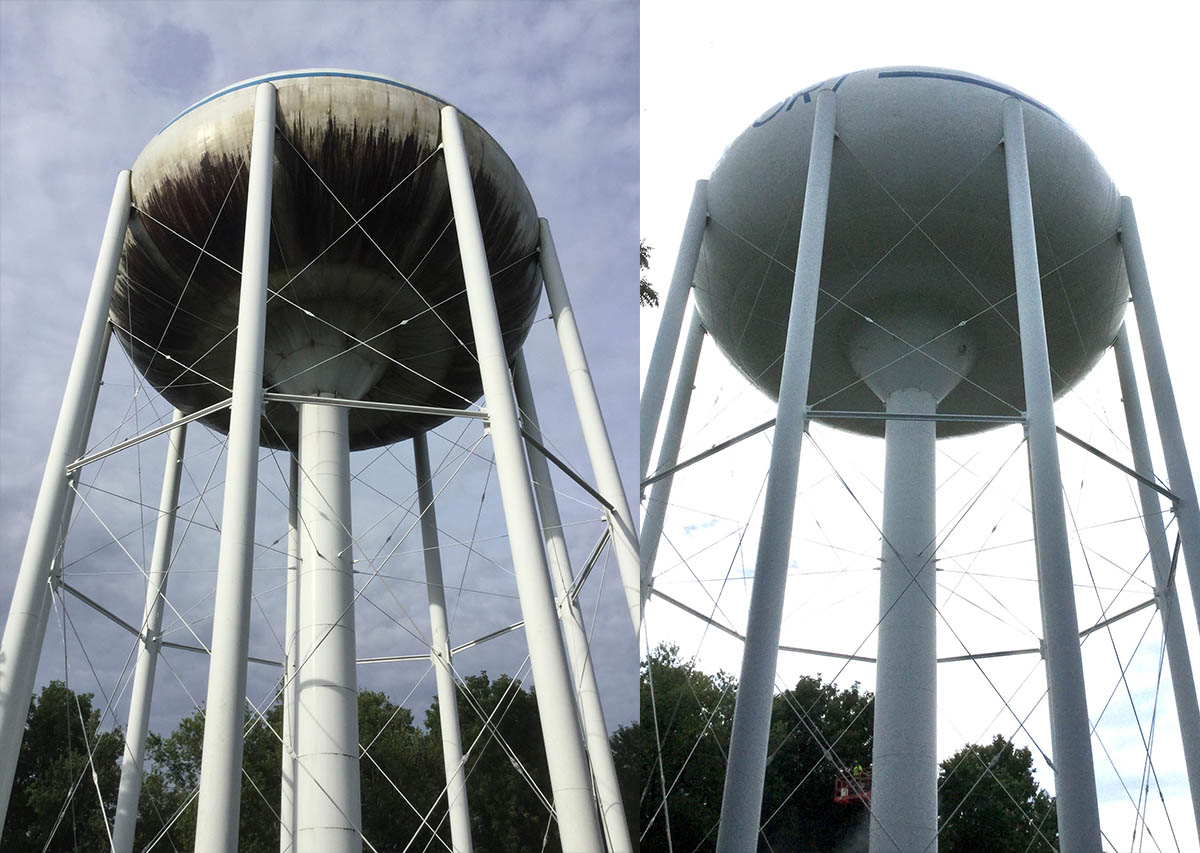 Softwash Method
At A Glance: The Numerous Benefits of Our Soft Wash Safe Cleaning Method
No trail marks left behind.
No high pressure psi used.
No hot water (steam) cleaning.
We use a soft flushing method, not a harmful blasting method.
Safer application means less employee fatigue at aerial work.
The biodegradable cleaning products we apply are environmentally friendly and deliver exceptional results.
FACT:
National Wash Authority takes the safety of our technicians seriously, which is why we carry an
OSHA 10 Certification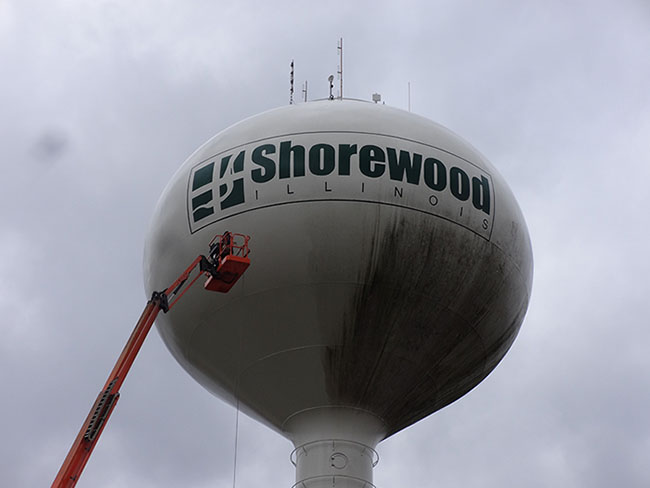 The Hard Facts About Soft Washing

What You Don't Know About Water Tower & Tank Cleaning Could Cost You.
After twenty eight years of service, we have seen and experienced many different methods of cleaning water storage tanks & towers that involve mildew removal.
It seems most companies' concept in the tank cleaning business is to just "blast away" the grime and mildew stains. With water storage tank paint jobs costing hundreds of thousands of dollars, you want to yield the longest possible time between painting applications.
Our "Soft Wash Method" uses less than 1,200 psi (avg.800 - 1,200 psi) water pressure. For a comparison example, most self-serve car wash bays operate at 1,100 psi to 1,500 psi.
No high pressure washing or blasting is required to remove ugly mildew stains from the tank's painted surface.
This Soft Wash and low psi method flushes off dirt, grime, and mildew stains while minimizing the high pressure washing damage risk to yield a long life for tank paints.
FACT:
Enjoy priceless peace of mind knowing when you hire National Wash Authority you are working with an Aerial Lift Certified company with
an incident-free record.
CALL US AT 800-804-7517 FOR A FREE QUOTE
Or contact us with the form below with your water tower needs
and we will get back to you as soon as possible.